The C-Class Saloon
The best knows no alternative.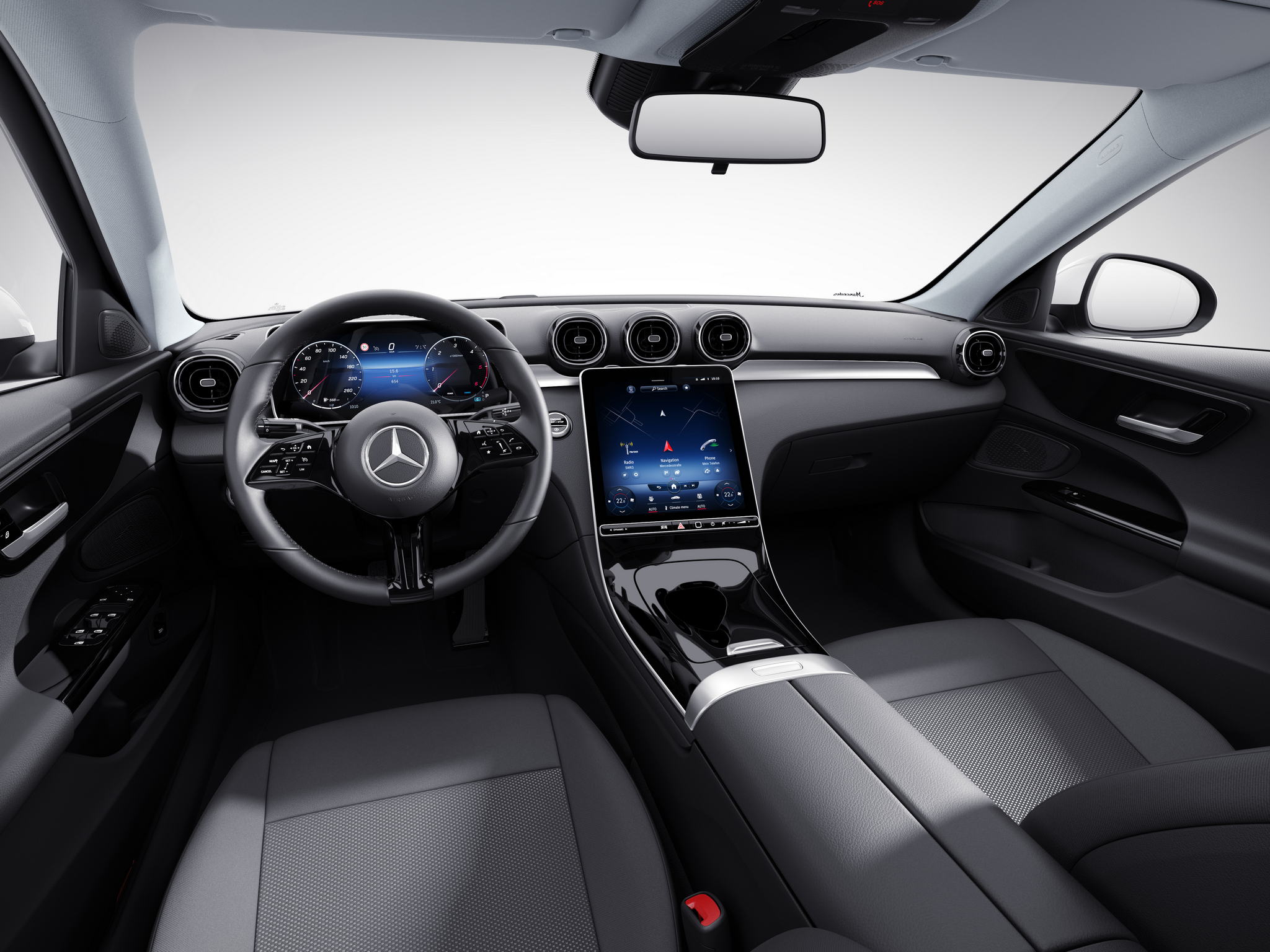 Mercedes-Benz Intelligent Drive.
Energising comfort and exemplary safety. Be it during rush hour, a long drive at night or on an unfamiliar route – your C-Class Saloon noticeably relieves the strain, particularly in stressful situations. This is based on a concept that all our vehicles embody and which makes every journey in a Mercedes unique: Intelligent Drive. Because the time you spend behind the wheel is your time. Time for relaxation. Time to replenish your energy. So that, first and foremost, you reach your destination safely, but are also always relaxed when you get there.
Seduction of the mind.
Elegant and intelligent. The front end of the C-Class is an exciting mix of elegant design and innovative Mercedes-Benz technology, such as the inimitable look of the Intelligent Light System's optional LED headlamps. They welcome the driver with blue light the moment the car is unlocked, and during the journey they transform into a source of  intelligent light technologies.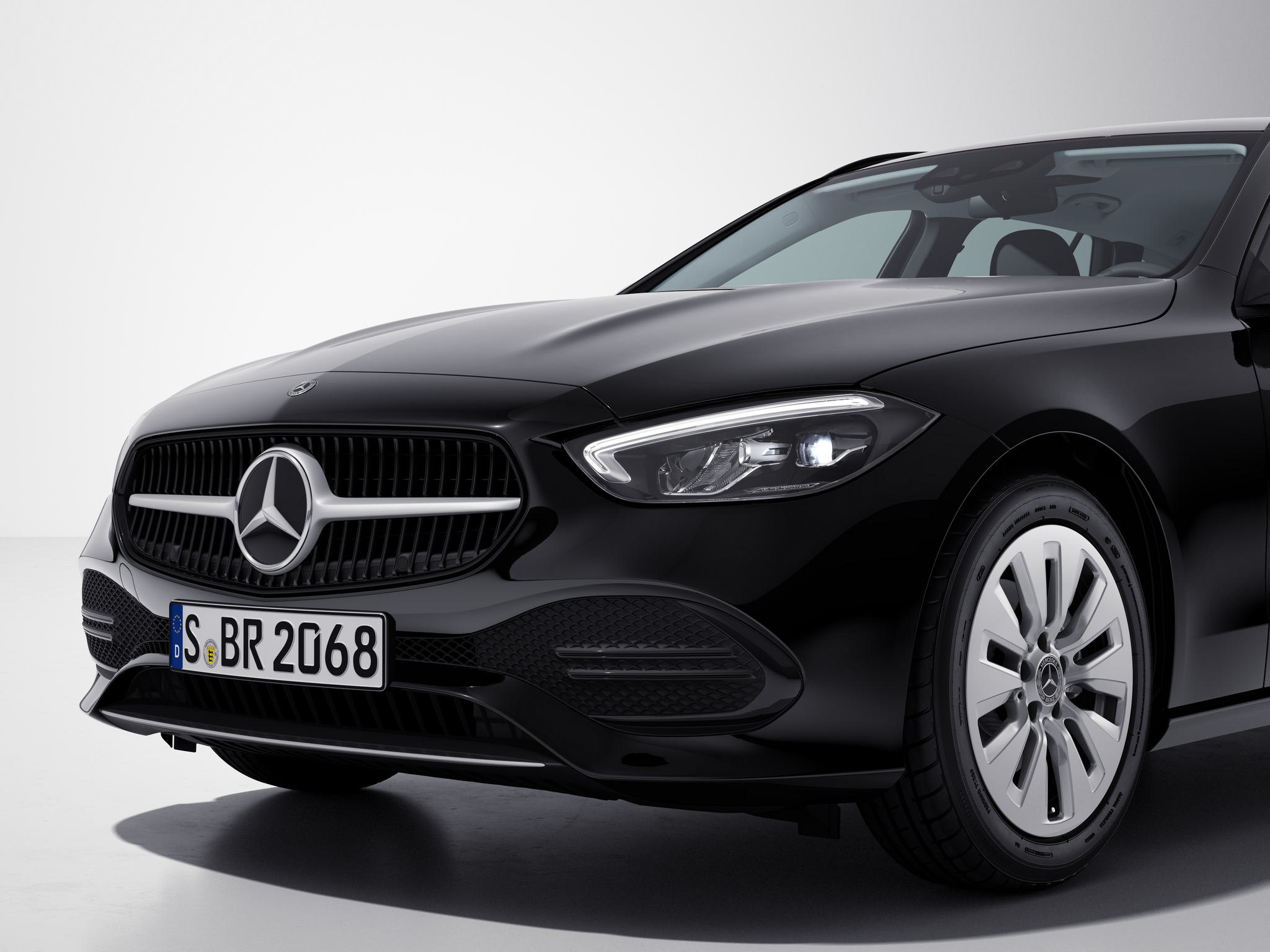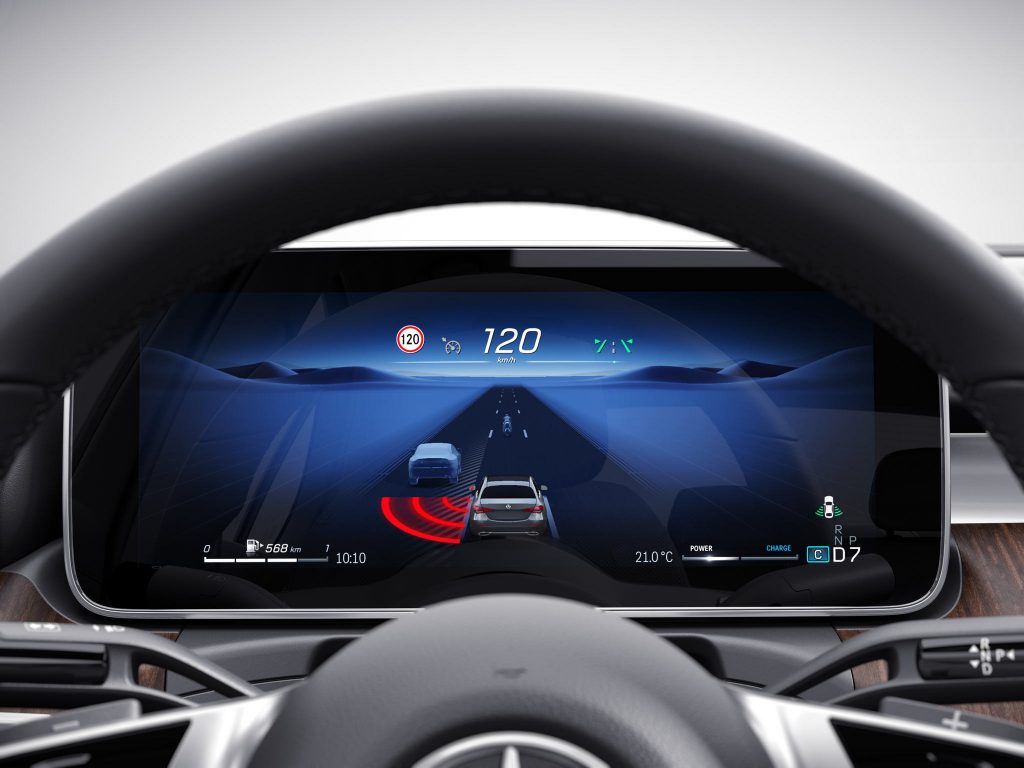 The C-Class The best knows no alternative.
The Saloon embodies refined sportiness with its design idiom and with its flowing, precise lines. The Estate takes generosity to a new level, giving you more freedom to fulfil your wishes.  Set new standards, experience inimitable refinement.
Download Brochure
For more information about the C-Class Saloon download our brochure.