The E-Class Saloon.
Masterpiece of intelligence.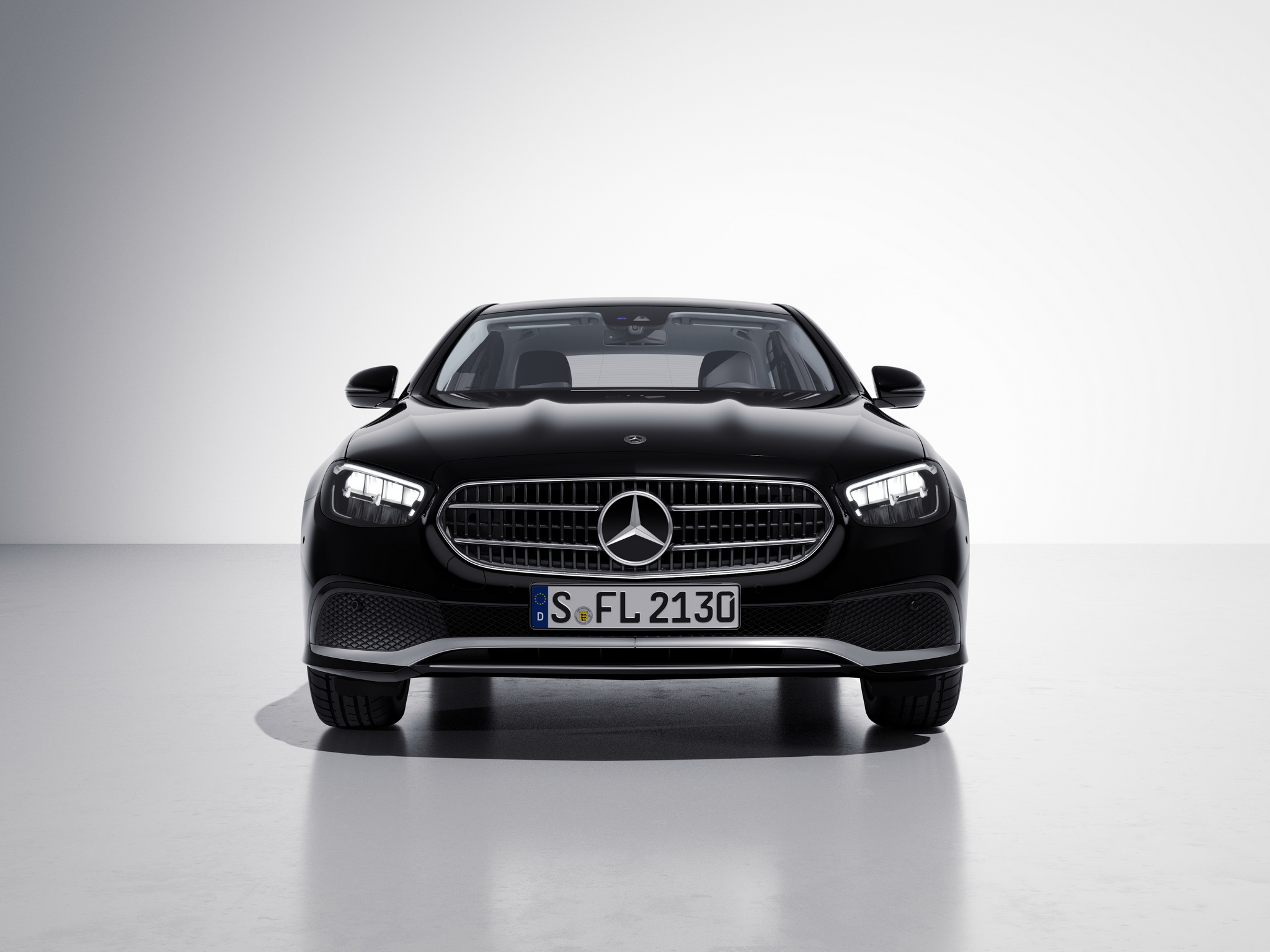 Extensive Update
Automotive intelligence is now getting exciting and dynamic: the E-Class Saloon and Estate have undergone a comprehensive update as the first representatives of this model series. Both models will arrive in the showrooms of our European dealers in summer 2020. The long-wheelbase version of the Saloon (China), as well as the Coupé and Cabriolet, will follow soon thereafter.
More Dynamic Design
The enhanced dynamics and the upgrade of the E-Class are reflected in the model range: now the entry-level model already comes with the sporty Avantgarde Line exterior. As a result, the base model of the E‑Class features a central star at the front for the first time. The new front end with increased chrome content plays a role in the fresh appearance: the grille of the Avantgarde Line was redesigned with two chrome louvres and vertical high-gloss black struts. Chrome and high-gloss black trim elements in the front bumper underscore the sporty and elegant appearance.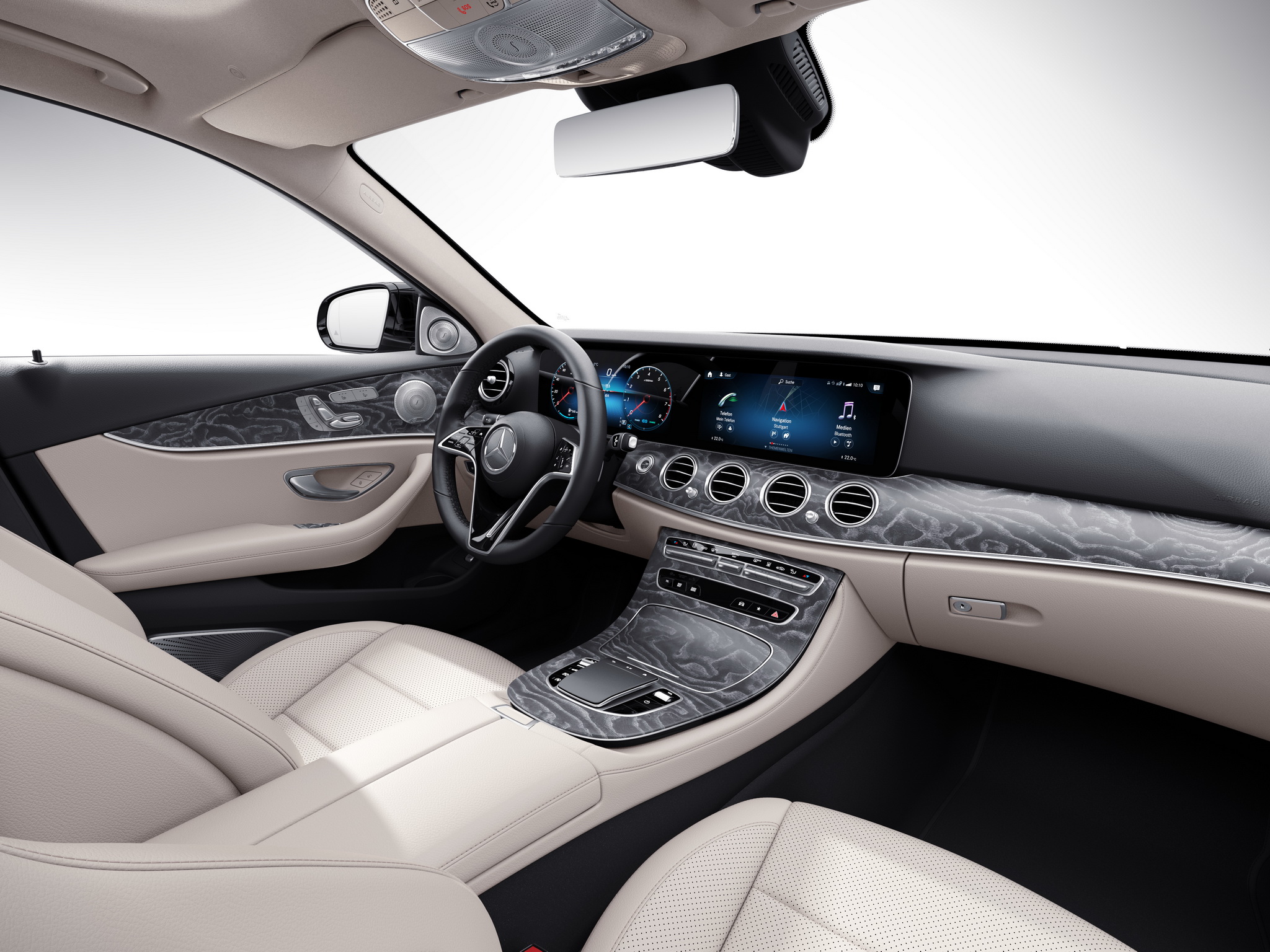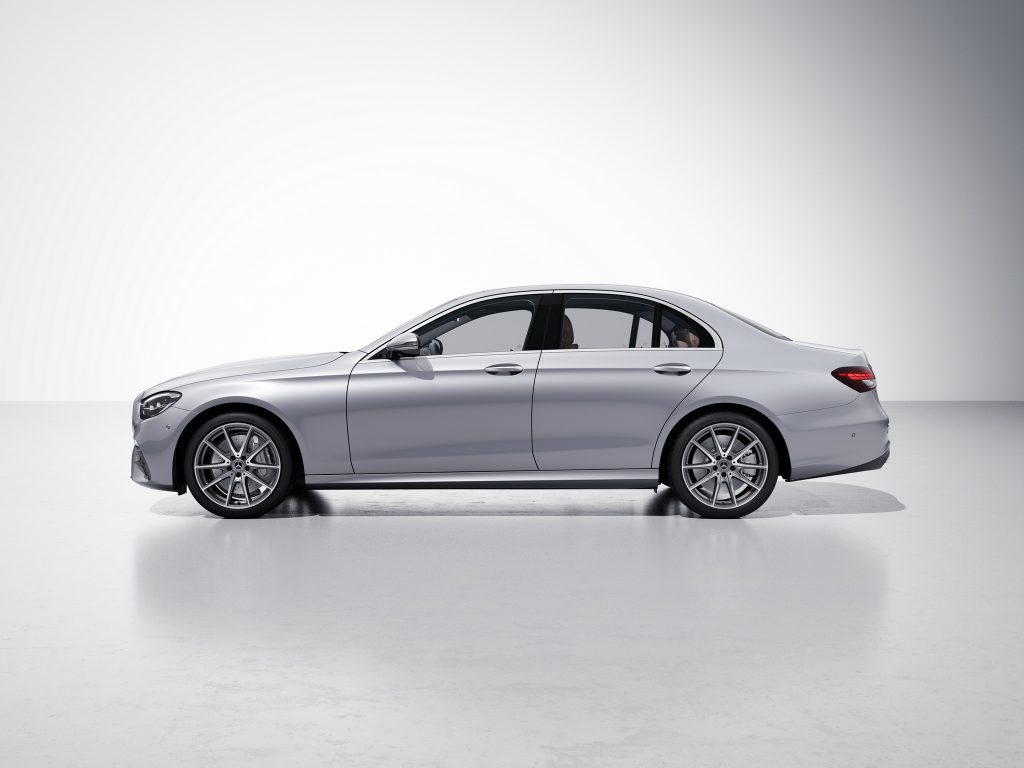 Sporty Aura
The seats combine the hallmark Mercedes-Benz long-distance suitability with avant-garde design. The adaptive driver's seat adjustment is particularly convenient: when the height of the body is entered on the media display or via Mercedes me, the seat automatically moves into a usually fitting position, which only needs to be fine-tuned by the driver.
Download Brochure
For more information about the E-Class Saloon download our brochure.