The GLC.
Make the best of every ground.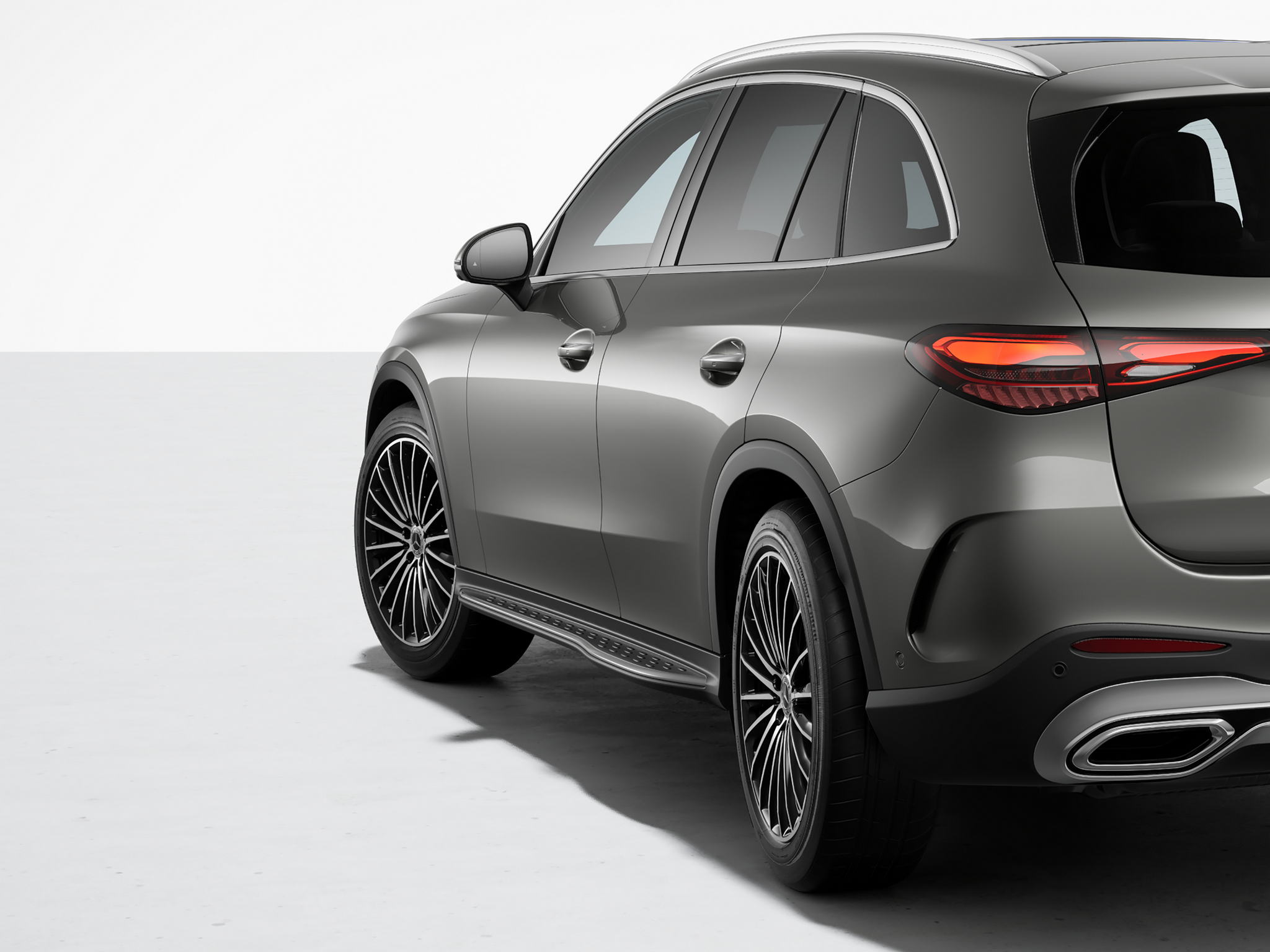 Ever higher. Further ahead.
Encounter every drive on a whole new level: with the GLC. Progressive and athletic, yet virtually silent and astonishingly efficient. With options including plug-in hybrid drive and AIR BODY CONTROL air suspension or DYNAMIC BODY CONTROL for the GLC. Get on board: an interior that is as exquisite as it is spacious awaits you. The GLC. Make the best of every ground.
SUV. These three letters have never sounded so good.
Radiate effortless superiority and power without appearing pushy. Stipulate the direction with pride and confidence, whilst knowing when to hold back. This is the fine art of modern luxury. And this is the design idiom of the GLC. The upright, highly expressive front end and the three-dimensionally shaped radiator grille lend it a progressive presence. On the side of the vehicle precise feature lines and muscular surfaces produce an inimitable Sensual Purity – a hallmark of the new Mercedes-Benz Design.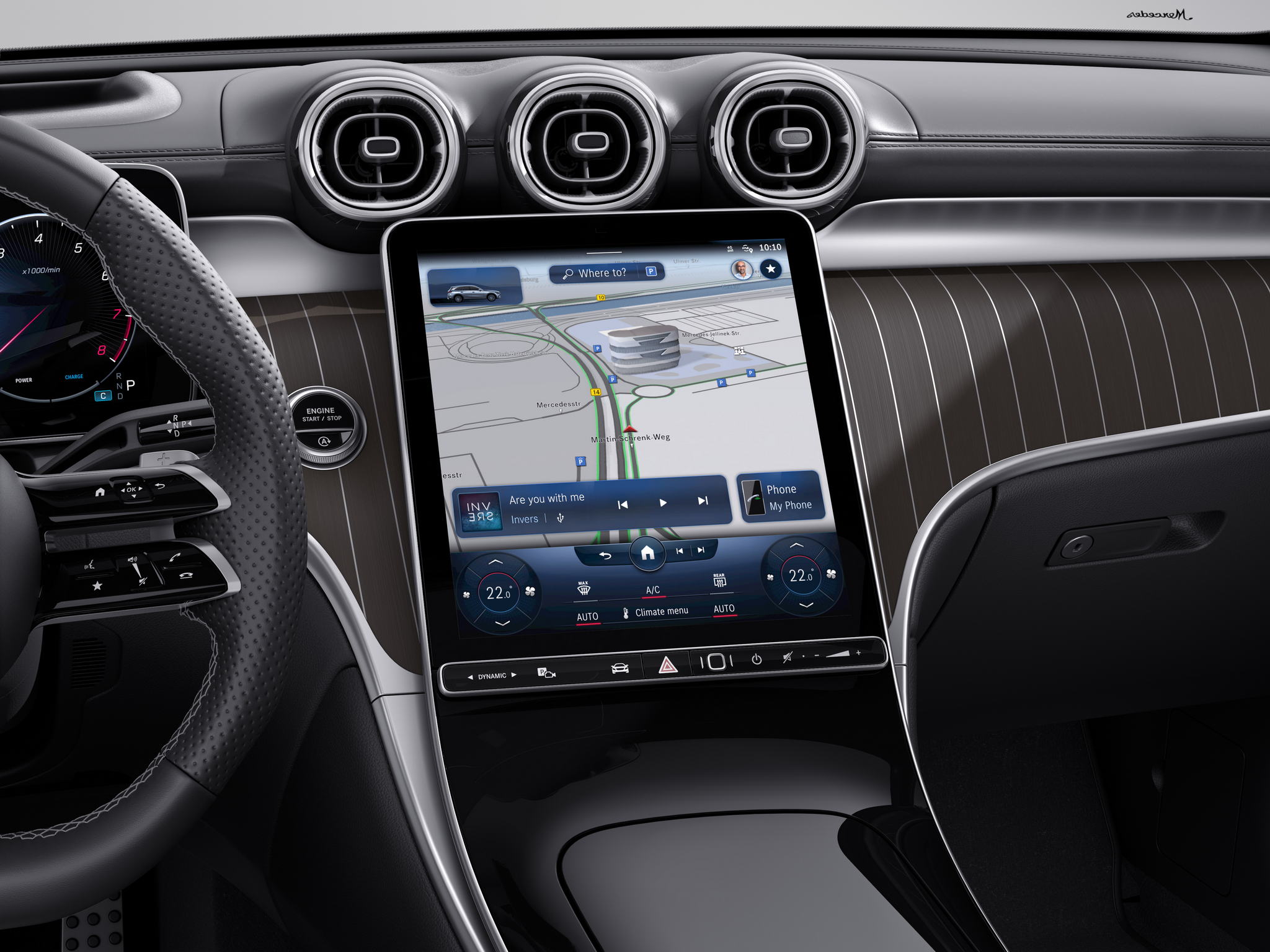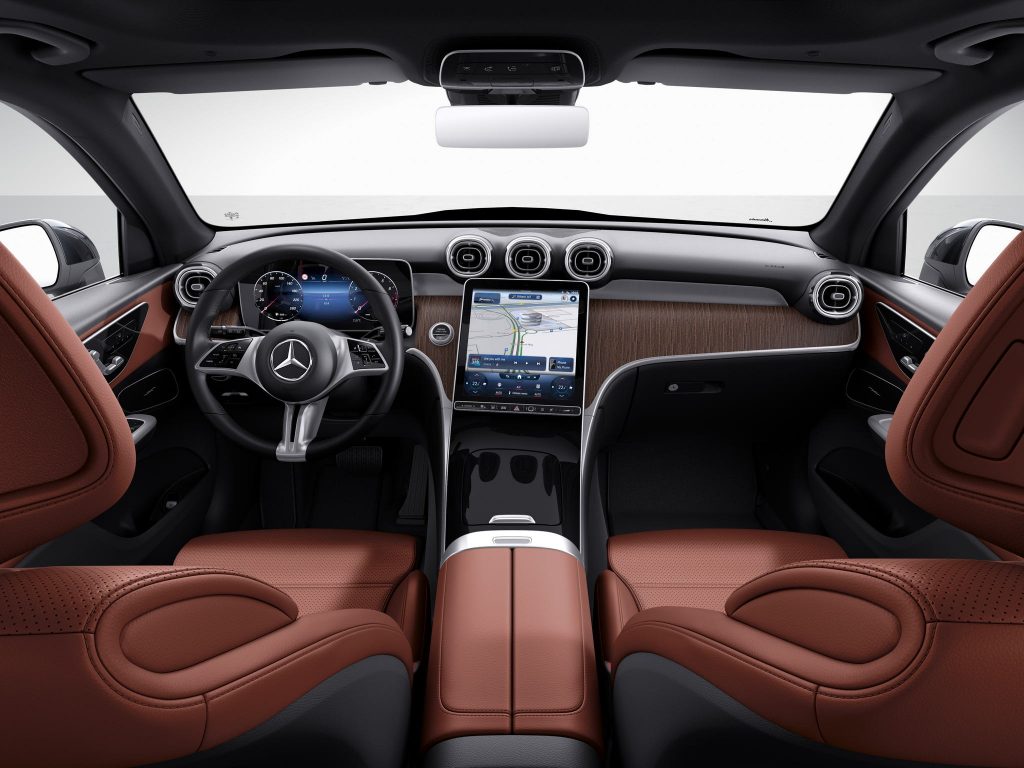 Pure refinement.
Savour every metre of altitude – with the AIR BODY CONTROL. The optional air suspension with continuousadjustable damping pampers the occupants using every rule of engineering artistry in the book. Understeering is tangibly reduced in certain manoeuvres for a dynamic driving experience.
Download Brochure
For more information about the GLC download our brochure.