Mercedes-Benz Intelligent Drive.
Energising comfort and exemplary safety. Be it at rush hour, during a long drive at night or on an unfamiliar route – your A-Class noticeably takes the strain, particularly in stressful situations. This is based on a concept that makes every journey in a Mercedes-Benz safe and unique: Mercedes-Benz Intelligent Drive. Because the time you spend behind the wheel is your time. Time for relaxation. Time to replenish your energy. So that, first and foremost, you reach your destination safely, but are also always relaxed when you get there.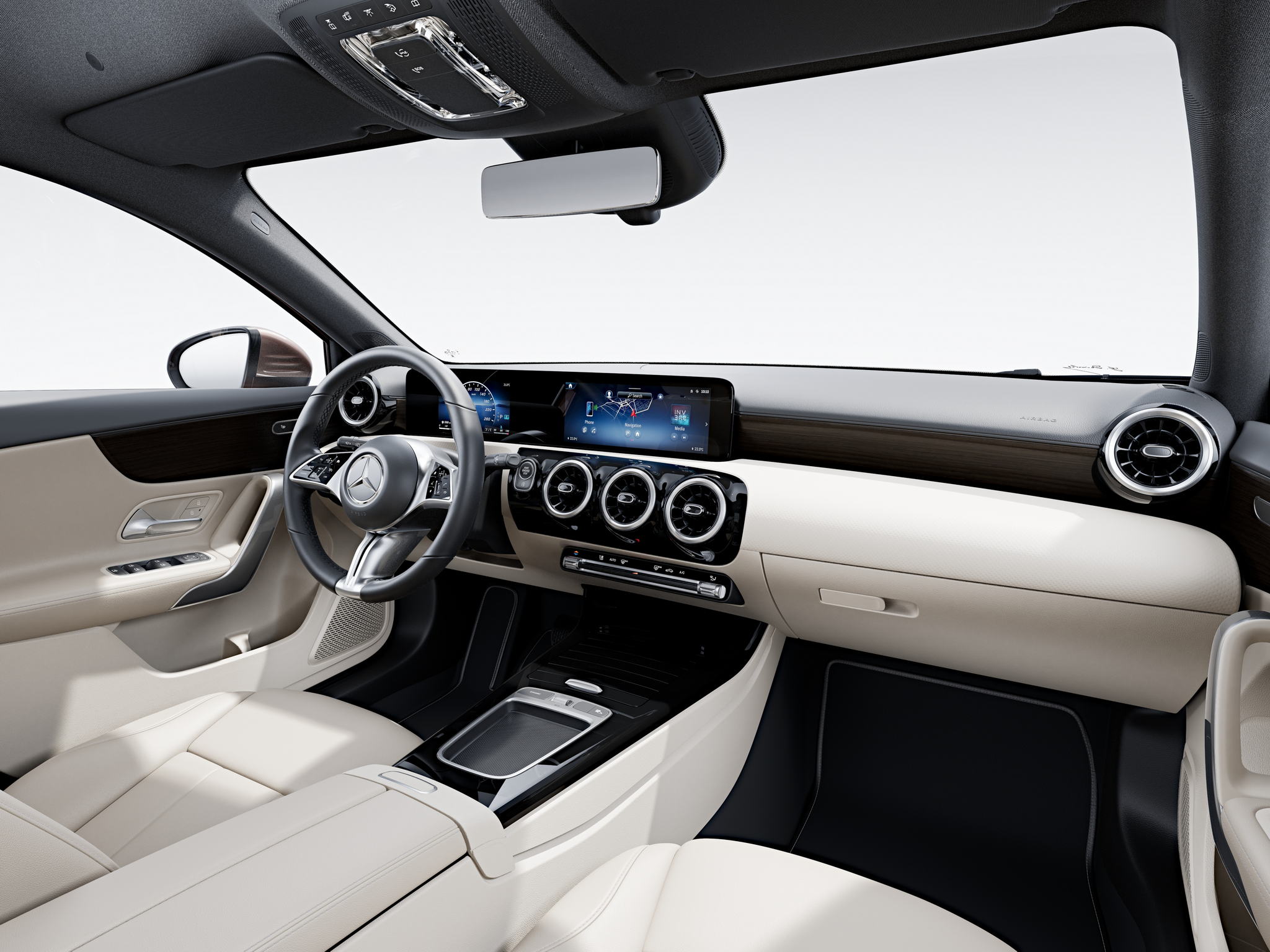 Leaves its mark on your eyes as well as your mind.
A sea of expressionistic elbaite green. So compellingly irresistible that it takes even the air's breath away. The A-Class has the best drag coefficient in its segment. Every line and every surface has been aerodynamically optimised. It doesn't just look captivatingly dynamic, it also reduces fuel consumption and driving noise.
Dock and Drive.
Life without a smartphone? Unimaginable. In the A-Class it is perfectly integrated  on request. Thanks to Apple CarPlayTM or Android Auto, lots of content is displayed on the media display as on your smartphone screen. Numerous smartphone  functions – including navigation, music and news – can be controlled via the car.  It looks like exciting times are ahead.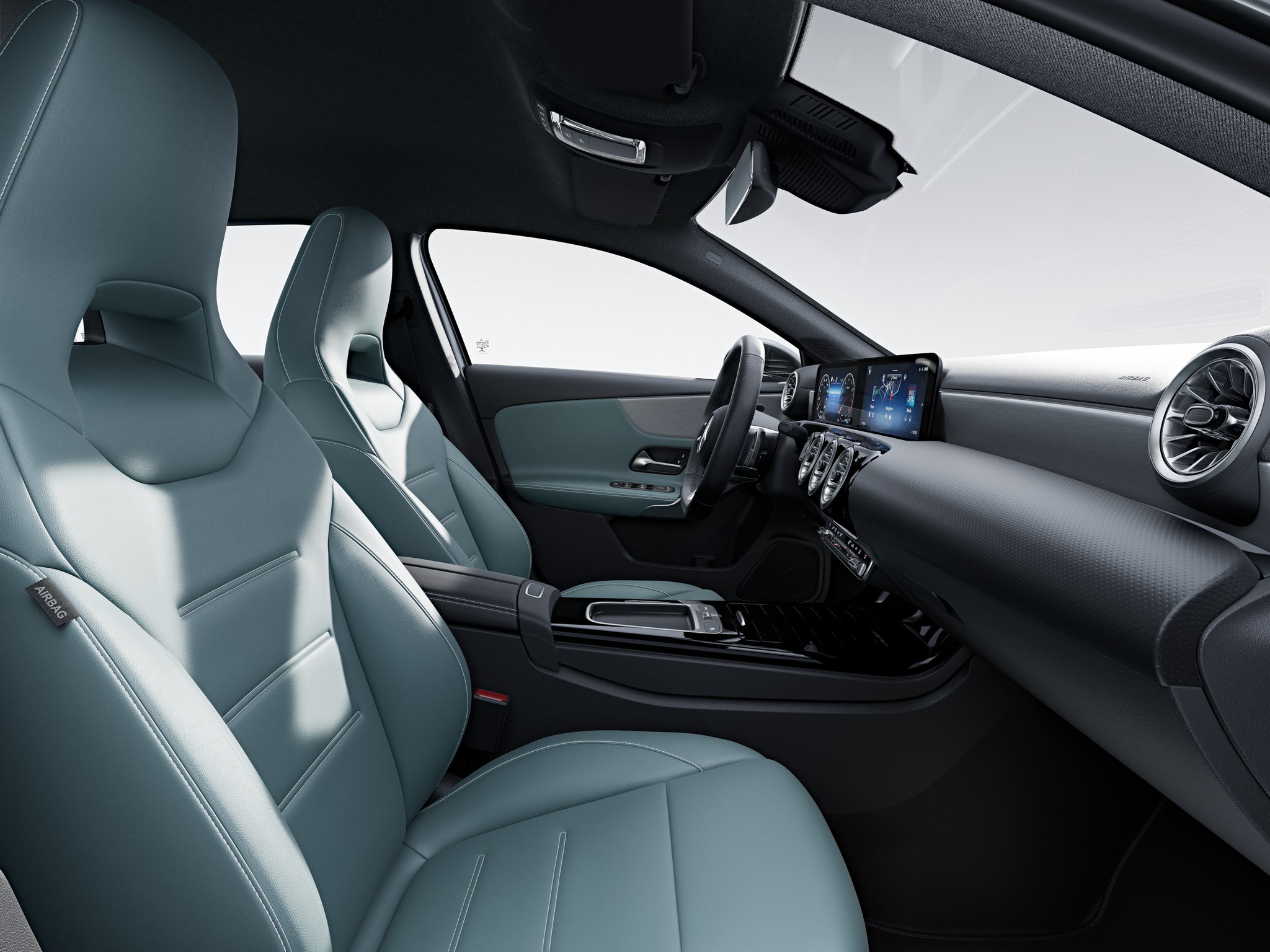 Download Brochure
For more information about the A-Class download our brochure.