The GLE Coupé.
Make the best of every ground.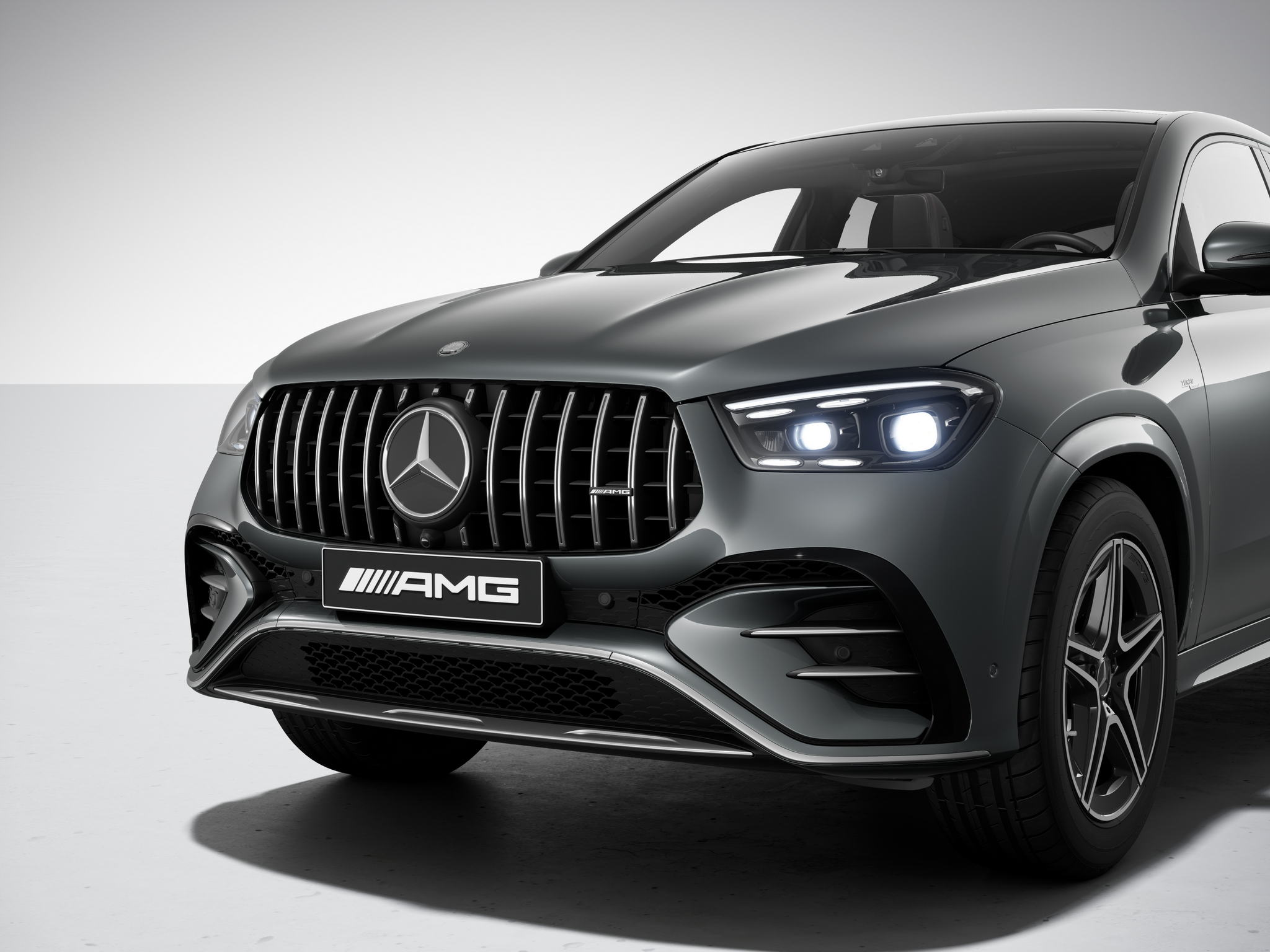 Every family has one member who breaks the mould.
A new expressionism in the art of vehicle construction comes to life in the GLE Coupé. It combines the presence of an SUV with the dynamism and agility of a coupé. The GLE Coupé is 81 mm longer and 68 mm wider than the GLE. Such dimensions, in conjunction with a 65 mm reduction in height and the sloping coupé roof, make for sports car-like proportions. The extended side lines are a perfect symbol of its undreamt-of dynamism, planted on the road by light-alloy wheels measuring up to 55.9 cm (22 inches).
Non-conformist. But extremely accommodating.
The technology of the GLE Coupé more than lives up to the promise of its design. You can select from up to five transmission modes using the DYNAMIC SELECT Controller. The damping level is always selected automatically thanks to AIRMATIC air suspension and the Adaptive Damping System ADS PLUS (optional, depending on engine).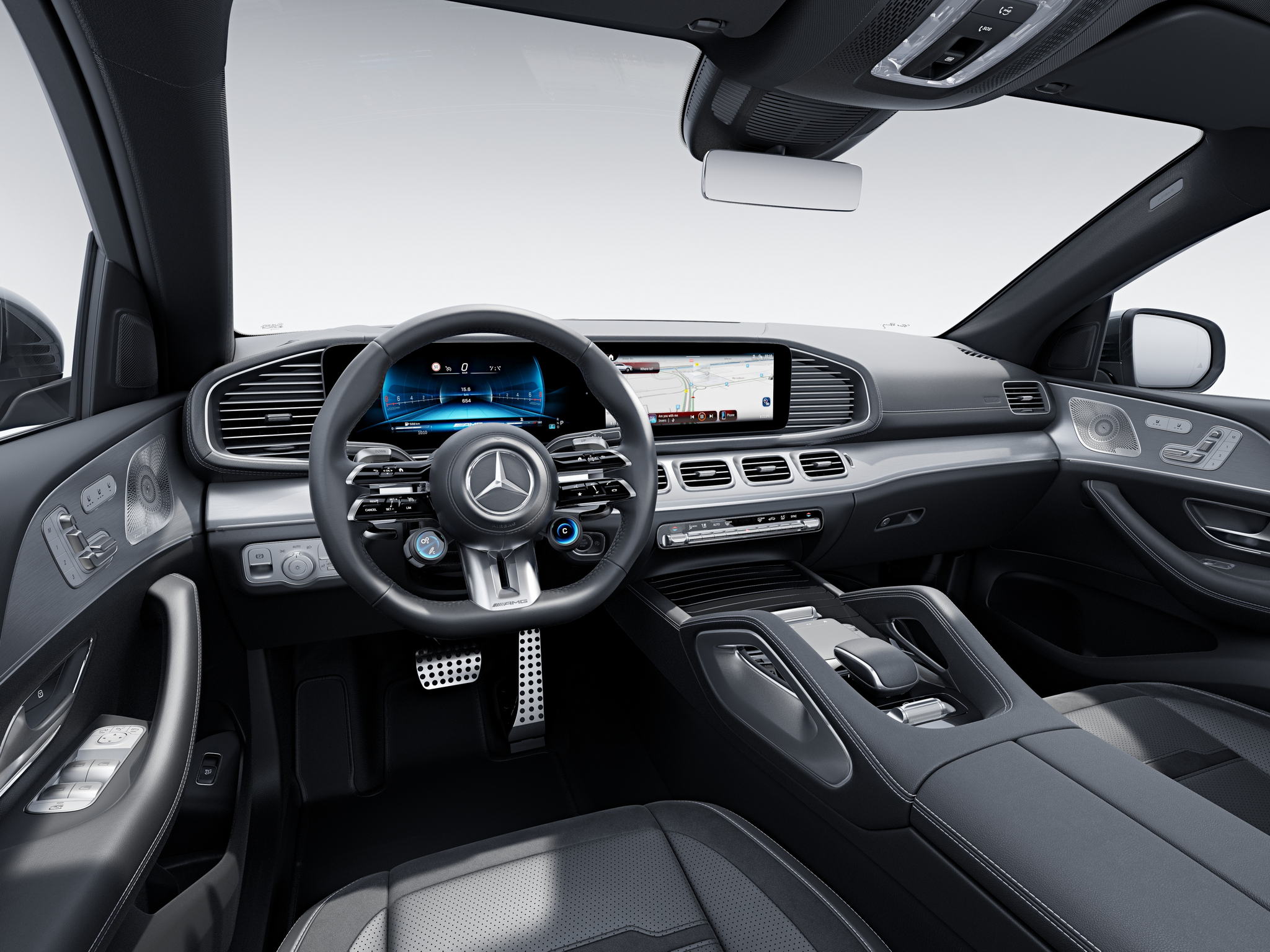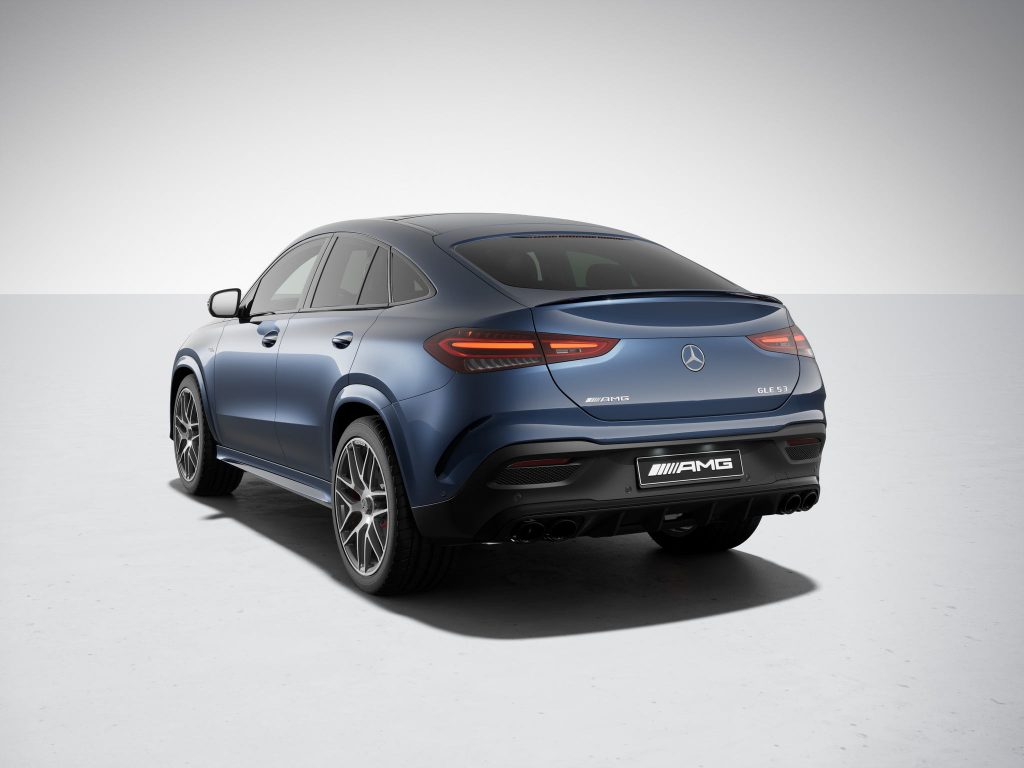 Radiating power.
The upright three-dimensionally sculpted sports grille is the defining feature at the front end of the GLE Coupé. Powerdomes accentuate the contours of the bonnet, perfectly framed by the exquisitely designed LED Intelligent Light System with its iconic "eyebrows" and a distinctive light design by day and by night.
Download Brochure
For more information about the A-Class download our brochure.