Tense global supply situation.
Impact on the automotive industry.

There is currently a global supply shortage of certain semiconductor components. These are the main component of microchips, which are used in electronic devices and enable electronically controlled functions. In the vehicle, for example, they regulate the drive and driving behaviour in control units. But they also control comfort and assistance systems.
Practically all branches of industry are affected.

The changed and surging demand in the COVID19 pandemic, especially for electronic products such as mobile phones, tablets, computers and game consoles, cannot be fully met by the world semiconductor market, leading to shortages.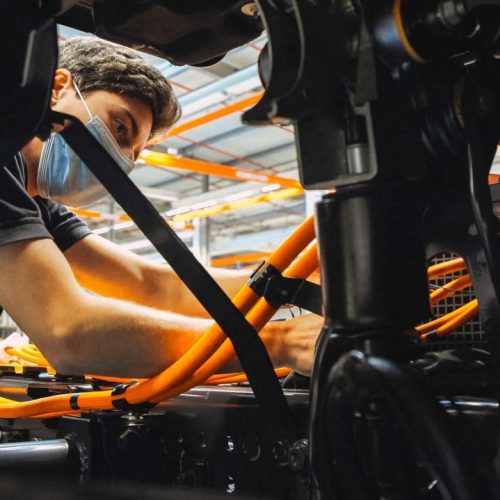 Global availability of microchips tense.

The entire automotive industry is not spared from this, despite timely and sufficient notice of our needs. Chip manufacturers were temporarily unable to continue production due to ordered local lockdowns.
Unfortunately, the experts do not currently have a reliable forecast as to when a complete recovery of the availability situation can be expected.
For this reason, we are unfortunately currently having to impose restrictions on certain equipment in some markets and model series. This leads to delivery delays or delivery with reduced equipment. 
The different use results from the country-specific legal regulations as well as from the current delivery situation in the individual plants, which often changes at very short notice due to the volatile overall situation.
Availability of individual equipment.

At the moment, the availability of the camera for MBUX Augmented Reality as well as the LTE communication module, which is necessary for the use of Mercedes me connect services and serves different equipment as part of the standard equipment, are affected by the restrictions. This means that other Mercedes me connect services, such as real-time traffic information, are not available. Furthermore, this also means that the Mercedes me app can only be used to a limited extent.
If you have any specific questions regarding your order or planned configuration of your new Mercedes-Benz, your Mercedes-Benz salesperson is always the right person to contact.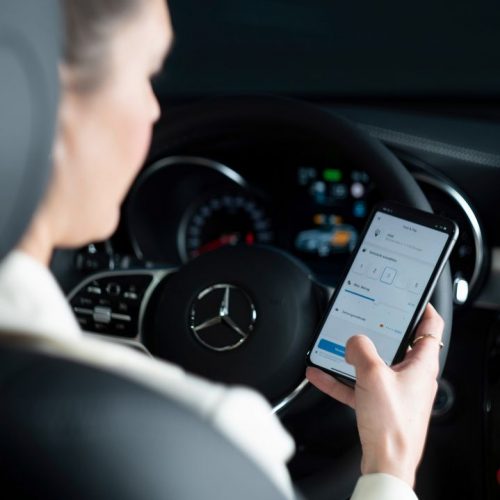 With regard to the LTE communication module, we have the option of retrofitting affected vehicles when they become available again. Our customers are contacted immediately via the after-sales service as soon as the parts are available. At the customer's request, the vehicle is then linked directly to Mercedes me and all associated functions as well as the corresponding Mercedes me services are activated. The agreed free term of the services then starts. Of course, our customers do not incur any costs for these measures.
At this point, we must point out that – as mentioned at the beginning – even experts from the semiconductor industry are currently unable to make any reliable forecasts, so we are unable to give a binding estimate at the moment as to when retrofitting can be expected exactly. We are still in close contact with our partners in order to keep the waiting time for our customers as short as possible.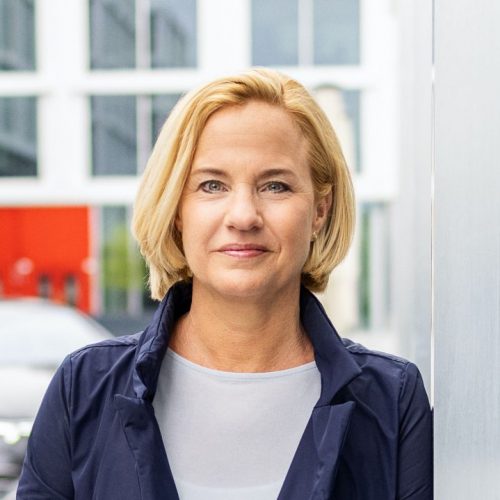 "Buying a Mercedes is always something special, something many dream of. Once the perfect "star" has been found, it is hard to wait any longer. Unfortunately, the entire industry has to cope with longer waiting times due to limited availability of certain semiconductor components. We apologise for any inconvenience this situation may cause you. Our top priority is to work with you to find an individual solution and shorten your waiting time as much as possible."
Your Mercedes-Benz dealer is at your service.
If you are concerned about your order or have further questions regarding the configuration of your new Mercedes-Benz, please feel free to contact your Mercedes-Benz salesperson directly.