The SL Roadster.
That special sense of wonder is in the air again.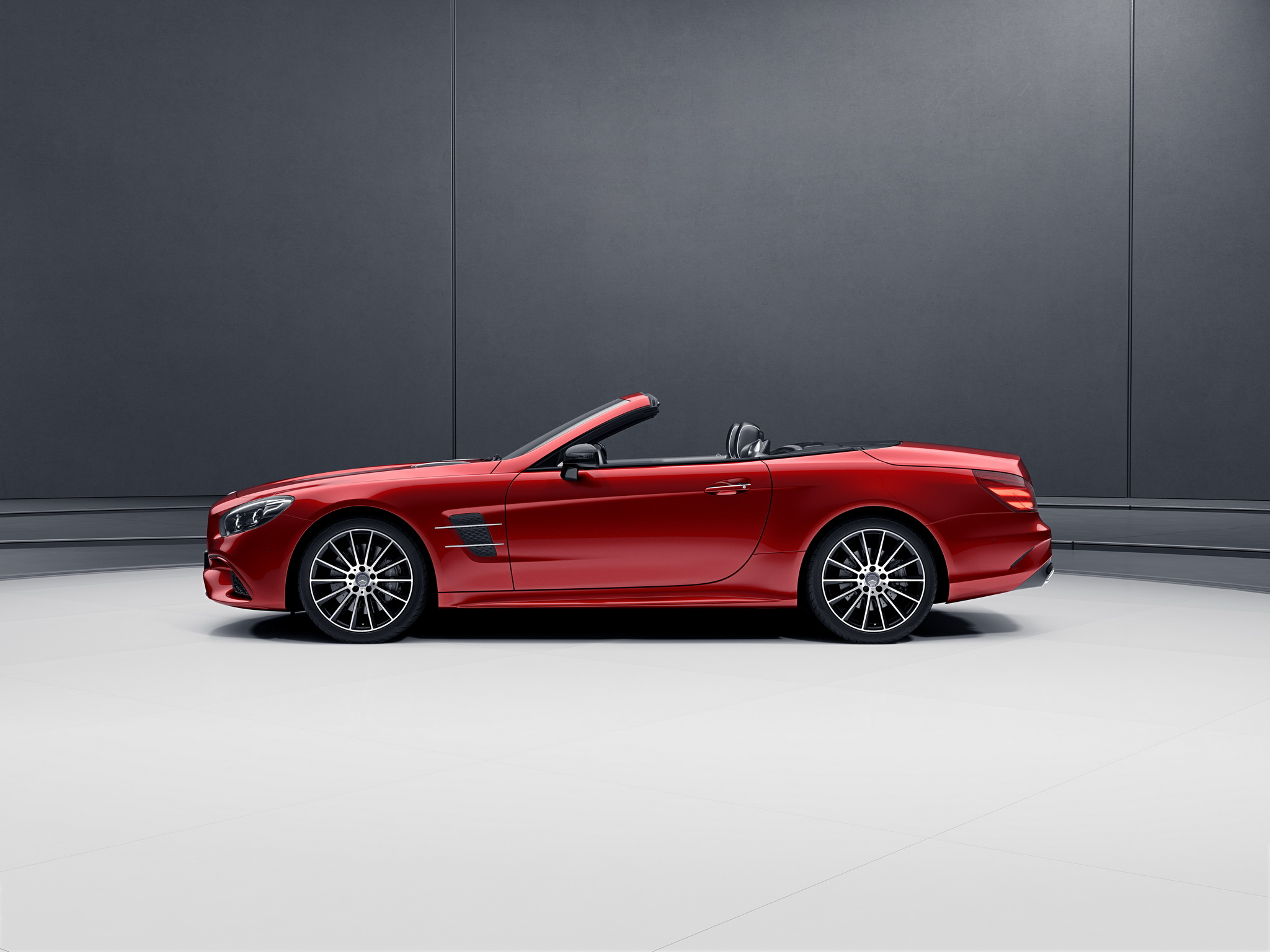 Turn the sun up loud.
The design of the SLC works like an amplifier on our sense of sight and our synapses. Long nose, short overhangs – the silhouette is muscular and sensationally dynamic both when open and closed. Joie de vivre right down the line, starting with a distinctive front featuring a diamond radiator grille and chrome wing, and brilliantly finished by an expressive tail end.
Love hertz.
A noise becomes a feeling. An all-enveloping experience. The rich sound of the sports exhaust system alone is reason enough to open the roof of the SLC. Each drive program has its own soundtrack: emotively appealing and intense, from a powerful roar to a deep timbre.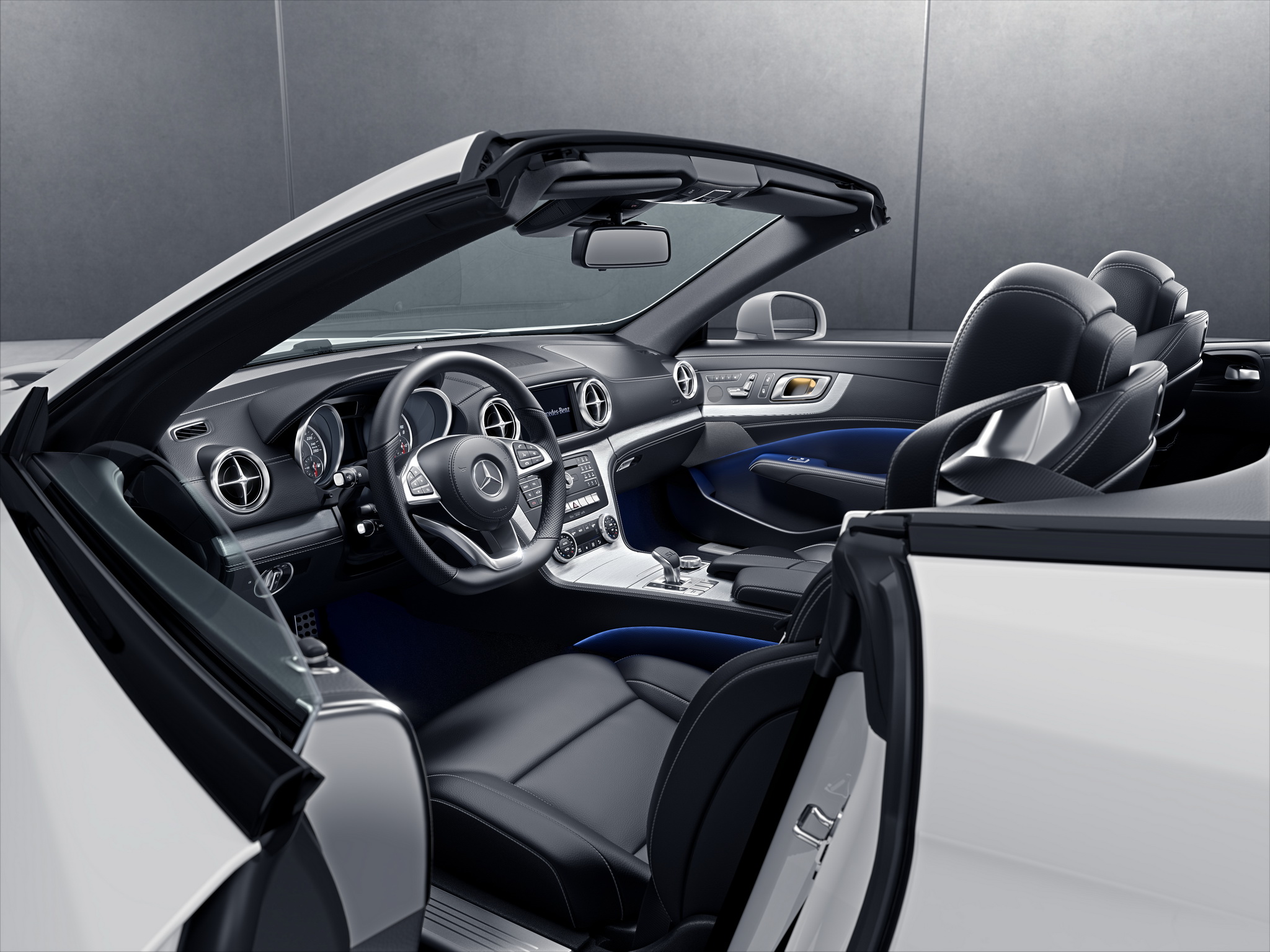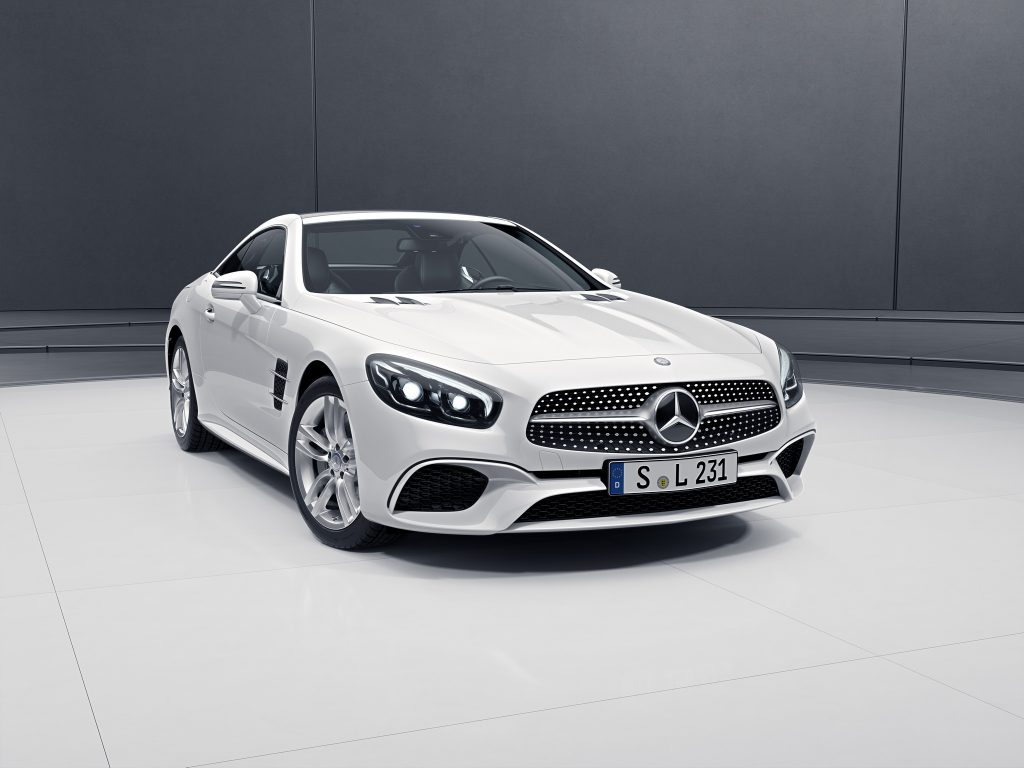 Just your kind of power.
When driving, the SLC delivers what its design promises: performance par excellence. Sporty to the max, fuel-efficient or comfortable? Everything goes. Five drive programs are available to choose from via the DYNAMIC SELECT switch. For every mood, for every route.