The E-Class Cabriolet.
Materpiece of intelligence.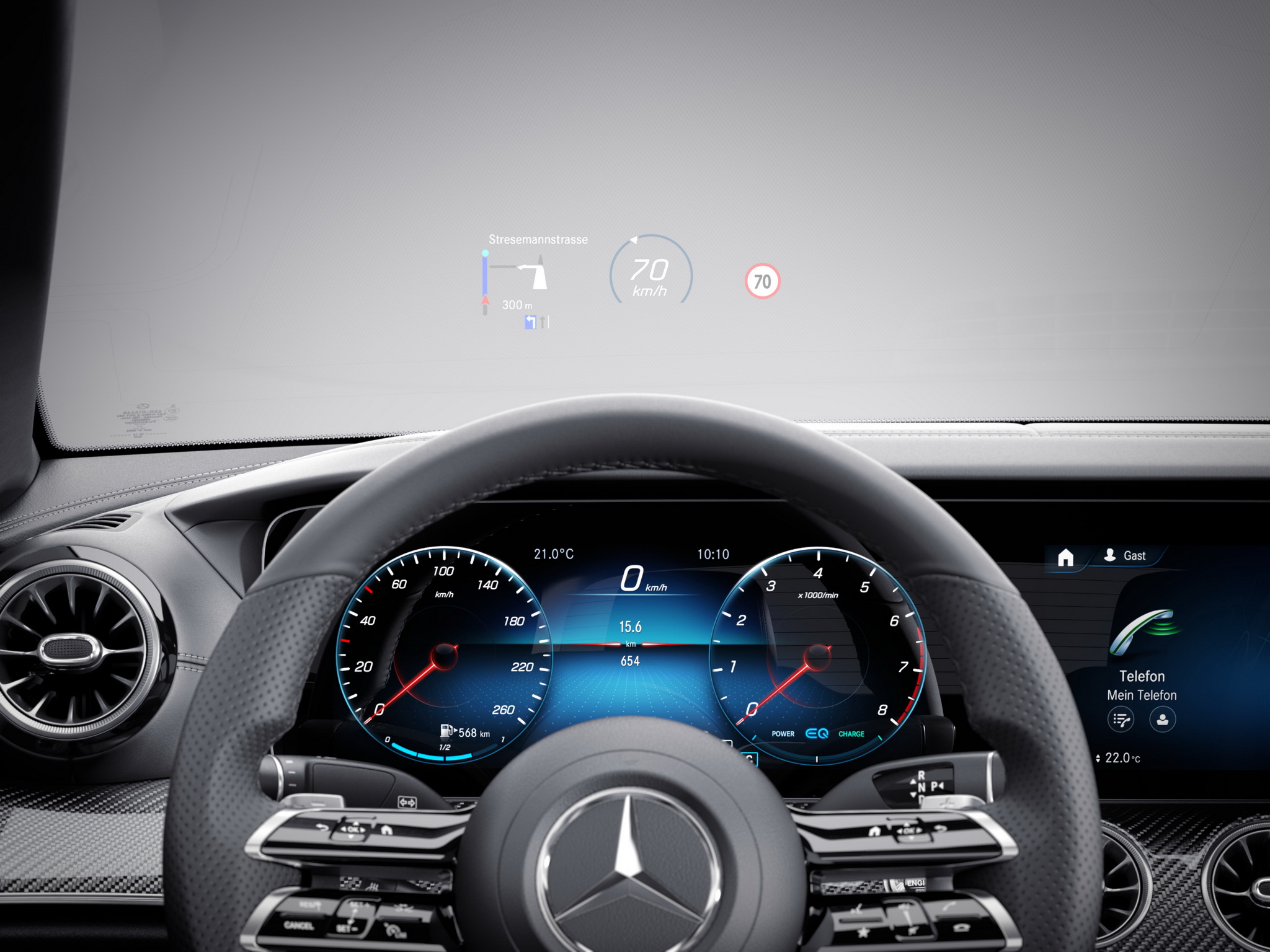 The new E-Class Cabriolet. A revelation.
This Mercedes needs just 20 seconds to seduce you. That's how quickly the soft top opens. That's how quickly you and your senses succumb to the inevitable. At this moment, all you want to do is share the moment. That's why the new E-Class Cabriolet offers four fully-fledged seats with plenty of free space and unrivalled comfort.
The fine art of doing without.
The best way to describe the design of the new E-Class Cabriolet is to tell you what we've left out: firstly, there's no fixed roof – which lends the car a timelessly elegant look. And the silhouette an even lighter and longer appearance. What a view! The eyes are drawn inexorably along puristic surfaces with forms reminiscent of a sculpture. With breathtakingly sensual and clean lines.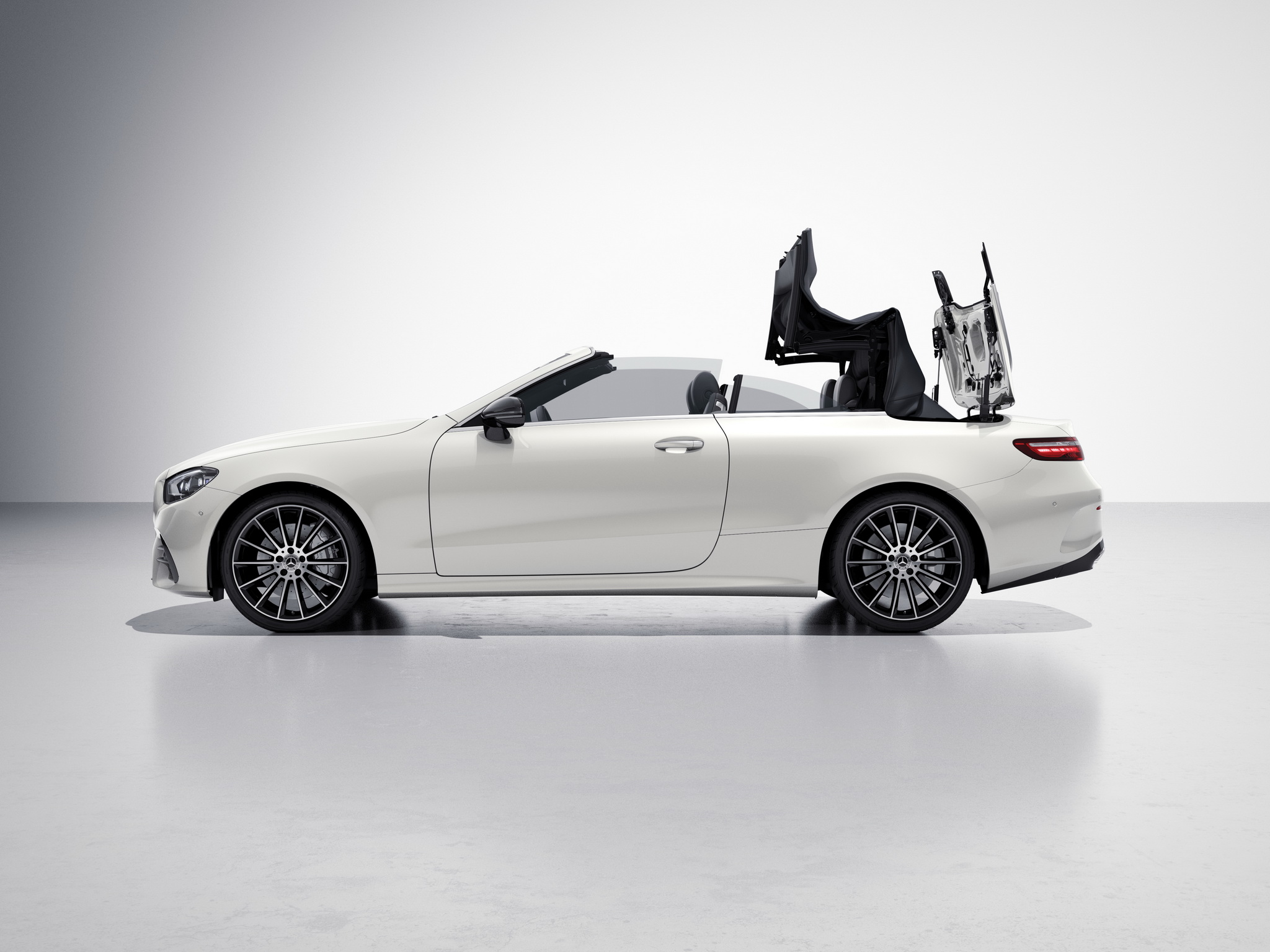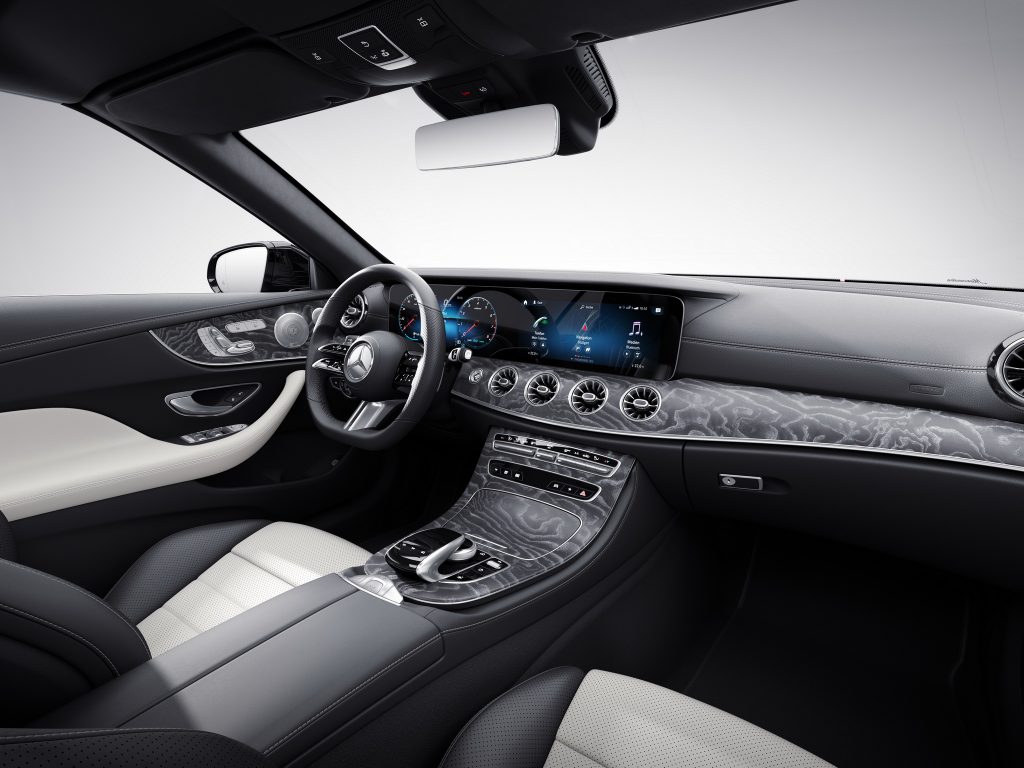 The best thing about this moment is that you can share it.
The new E-Class Cabriolet is a generous invitation for up to four adults: dive in, let go. Exclusive design details such as the unique air vents that look like turbines and the optional open-pore wood trim – in light brown elm or black ash, for example – embrace the occupants. This wrap-around effect creates a unique feeling of comfort.
Download Brochure
For more information about the E-Class Cabriolet download our brochure.